Thematic condition
Antagonistic pairs
Two pairs of solutions in h#2 present some kind of opposite tactical effects. Composers are free to use their imagination with a help of following examples.
Example 1
Fadil ABDURAHMANOVIĆ
3.Pr. Sakkélet 1997
white Ph3 Kf8 Re8 Bh4b1 black Pg6g5d4f2 Kf4 Bc4c1
1.Kf4-f3 Re8-e1 2.Bc1-f4 Bb1-e4# 1.f2-f1=R Bb1*g6 2.Rf1-f3 Re8-e4# 1.Bc4-e2 Bb1-e4 2.Kf4-e3 Bh4*g5# 1.g5-g4 Re8-e4 + 2.Kf4-f5 h3*g4#
In the 1st pair wR & wB support each other to allow mates on e4. In the 2nd pair wR & wB interfere with each other on the critical square e4.
Example 2
Fadil ABDURAHMANOVIĆ
Živko JANEVSKI
2.Pr. Problemist Ukraini 2015
white Ph5g4 Kd7 Rd6 Bd4 black Bg7 Kg5 Qb4 Pc7c5f5h3e2 Sc4c2 Rh7d2
1.f5-f4 Bd4-f2 2.Sc2-d4 Rd6-g6 # 1.Kg5-h4 Rd6-g6 2.Sc4-d6 Bd4-f2 # 1.c7*d6 Bd4-e5 2.Kg5-h6 Be5-f4 # 1.c5*d4 Rd6-d5 2.Kg5-f6 Rd5*f5 #
In the 1st pair of solutions black "liquidates" thematic white pieces. In the 2nd pair black "revives" the same white pieces through unpinning.
Example 3
Fadil ABDURAHMANOVIĆ
1.Pr. J. Elbaz 60 JT 2017
white Qd2 Pa5d5 Kh6 Bg5 black Pa6b5c3 Kc4 Bf3c1 Sb2 Rg2
1.Kc4-b4 Qd2-f4+ 2.Kb4*a5 Bg5-d8 # 1.Bf3-d1 Bg5-e3 2.Bd1-b3 Qd2-d4 # 1.Kc4-c5 Qd2-d3 2.Rg2-d2 Bg5-e7 # 1.Bf3*d5 Bg5-f6 2.Rg2-g5 Qd2*c3 #
White avoids self-pin (see dual-avoidance moves) in the 1st pair. In the 2nd pair white allows self-pin (counting on unpinning by black).
Winners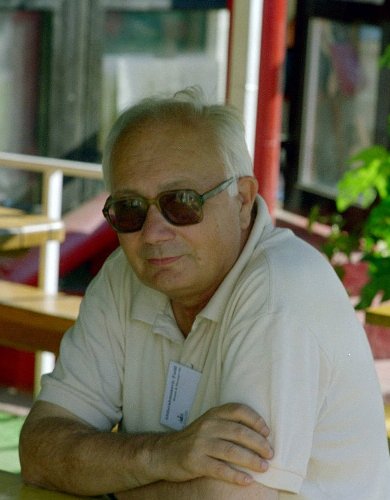 Fadil Abdurahmanović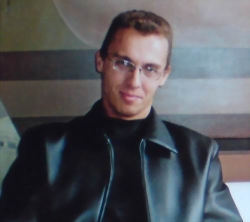 Vitaly Medintsev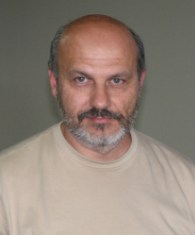 Aleksandr Semenenko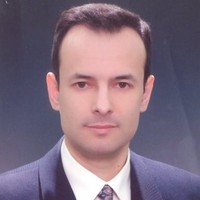 Zoran Gavrilovski
Participants
Fadil Abdurahmanović (BIH) 2
Zoran Gavrilovski (MKD)
Živko Janevski (MKD)
Marko Klasinc (SLO)
Vasyl Kryzhanivskyi (UKR)
Luis Miguel Martín (ESP)
Vitaly Medintsev (RUS) 2
Dieter Müller (GER) 2
Emanuel Navon (ISR) 2
Abdelaziz Onkoud (MAR)
Aleksandr Semenenko (UKR)
Anatoly Skripnik (RUS) 2
Nikola Stolev (MKD)
Menachem Witztum (ISR) 2
14 names
from 9 countries
Annex
A : Valery Gurov
3-4.Pr. Problemist Ukraini 2015
white Pf2e2f3h5d6 Kc2 Ba2b6 Rf7 black Pb4g5g7d7 Sf4d8 Bg2 Ke5 Rb5
1.Rb5-d5 e2-e4 2.Rd5*d6 Rf7-f5 # 1.Sd8-b7 e2-e3 2.Sb7*d6 Bb6-d4 # 1.Rb5*b6 Rf7-f5 + 2.Ke5-d4 e2-e3 # 1.Sd8*f7 Bb6-d4 + 2.Ke5-f5 e2-e4 #
B : Michal Dragoun
Pr. The Problemist 2007
Album FIDE 2007-09
white Pc4f4 Kd8 Ba8g7 Se5 Rg3 black Bh8 Kd4 Qh6 Pe7b5b3 Sc1 Rd2
1.Sc1-d3 Ba8-d5 2.Sd3-c5 Se5-c6 # 1.b5*c4 Se5-f3 + 2.Kd4-d3 Sf3-d4 # 1.Qh6*f4 Se5-c6 + 2.Kd4-e4 + Sc6-d4 # 1.Qh6-c6 Rg3-c3 2.Qc6-c5 Se5-f3 #
C : Fadil Abdurahmanović
2. Pr. MAT 1980
Album FIDE 1980-82
white Qh8 Pg5a4f4 Kf8 Rc8d4 Bc4 black Qh3 Pg6b3d3e3 Kc3 Be2
1.Qh3*c8 + Rd4-d8 + 2.Kc3*c4 Qh8-d4 # 1.Qh3*h8 + Bc4-g8 + 2.Kc3*d4 Rc8-c4 #
D : Michal Dragoun
Probleemblad 1993
white Qe8 Pd5c4 Kc7 Re6f5 Bg6e5 black Bf7 Ke4 Qg8 Pb7d4f4g4 Sc6h6 Rh7c5
1.Bf7*e6 + Rf5-f7 + 2.Ke4*e5 Qe8*e6 # 1.Bf7*g6 + Be5-g7 + 2.Ke4*f5 Qe8*g6 #
E : József Korponai
1.Pr. Schach-Echo 1970-I
Album FIDE 1968-70
white Pc5 Sg4b3 Bg8 Ke1 Rd1 black Bd4 Kd5 Qg6 Pe2 Sc6 Re6
a) 1.Qg6-d3 Bg8-h7 2.Bd4-e5 Sg4-e3 # b) wSb3-->g7 1.Qg6-f7 Rd1-c1 2.Re6-e5 Sg4-f6 #
F : Fadil Abdurahmanović
Živko JANEVSKI
The Problemist 2016
white Qg2 Kf8 Bd7 black Pg6c5f3g3 Re4 Ba6d4 Ke3
1.Bd4-e5 Bd7-b5 2.Ke3-d4 Qg2-d2 # 1.Re4-e5 Bd7-g4 2.Ke3-e4 Qg2*f3 # 1.Ke3-f4 Qg2-b2 2.Bd4-e3 Qb2-f6 # 1.Ke3-d3 Bd7-a4 2.Re4-e3 Qg2-c2 #